PokerStars
Rating:

9.6

/

10
PokerStars
is the largest online poker room in the world. It is endorsed by Daniel Negreanu, Chris Moneymaker, Vanessa Rousso, and a ton of other famous poker pros. Poker Stars is currently giving away a Free $600 bonus when you sign up for a new account.
Website:

www.PokerStars.com

Deposit Bonus:

Free $600

Bonus Code:

PokerHG1

Deposit Options:

VISA, MasterCard, NETeller, FirePay, Western Union, Citadel, eChecks (by iGM-Pay), bank draft, cashier's check, money order, check
Room Review
The PokerStars software is one of the sharpest out there. The interface allows for player notes, stats (including keeping track of your own), and a pretty cool flexible hand history that lets you customize it to the what you want. The lobby is easy to navigate, lets you upload an avatar yourself, which is a nice feature, and shows detailed information about the games in order to help you make an informed decision as to which games you want to play.
When you download the software, there are a couple of trivial problems with it. For starters, the pot amount is displayed on the top of the screen, not at the center of the table. But, the biggest problem I have is the size of the tables. Most online card rooms allow for ten players at a table, but PokerStars only allows for 9. Some people may like that, I do not.
All in all, PokerStars is THE premier online poker site. It is home to the last 6 WSOP main event champions. There is definitely something going on that makes it such a popular place to play online poker. They also offer the best tournament poker selection around.
Bonus Information
Use the Poker Stars Marketing Code – PokerHG1 – when you sign up for your new account to qualify for an exclusive $600 bonus offer. They want you to come and play for the great tournament and ring games, not just the sign-up bonus. They do offer 50% reload bonuses on a monthly basis as well.
VIP Club
PokerStars offers a fantastic loyalty program. The VIP Club is divided into 6 levels – Supernova Elite, Supernova, Platinum Star, Gold Star, Silver Star and Bronze Star. Each level offers a unique set of benefits and rewards. The level of a player is decided based on the number of VPPs (VIP Player Points) earned in a month or a year. Platinum, gold, silver and bronze represent monthly VIP levels, while Supernova Elite and Supernova are yearly VIP levels. Your VIP level and rewards increase in proportion to your play.
All players start at the Bronze Star level. This level does not require any VPPs. The frequent player points (FPPs) required per VPP at this level is 1. You can earn monthly rewards up to 15-17% ($21) at this level. The Silver Star level requires 750 VPPs. Here 1.5 FPPs equal a VPP. Players at this level can earn 19-21% plus $26 in monthly rewards. The next level, Gold Star, requires 3000 VPPs and FPPs per VPP here is 2. This level can earn you 24-26% + $129 per month. The highest monthly level Platinum Star requires 7500 VPPs. At this level 2.5 FPPs equal one VPP. You can earn 28-31% plus $382 per month at Platinum Star level.
Yearly VIP level Supernova requires a minimum of 100,000 VPPs. One VPP equals 3.5 FPPs at this level. The continuing rewards at this level keep increasing from 100,000 up to 800,000 VPPs. 1,000,000 VPPs earn you Supernova Elite status. At this level FPPs per VPP is 5. The level can offer 71-78% or $129,600 in continuing yearly rewards.
Game Variety
Poker Games offered:
Texas Hold'em
Omaha
Omaha Hi/ Lo
Stud
Stud Hi/ Lo
Triple Stud
Five Card Draw
2-7 Triple Draw
2-7 Single Draw
Razz
HORSE/HOSE
8-Game Mix
Badugi
PokerStars.net has all of the games that you would expect from a premier online poker site, and more. They offer more games than any other site.
Tournaments and Freerolls
Poker Stars is known to feature the best lineup of tournaments. Here you will find everything from freerolls and multi table tournaments to major event qualifiers and sit n gos. The site features a number of satellite tournaments, small competitions that provide entry into major events. For instance, winning a satellite tournament with $20 + $2 buy-in can offer entry to a bigger tournament with $200 + $20 buy-in. The exclusive multi table tournaments featured on the site are known as shoutouts. You can also participate in rapid sit-n-gos run round the clock.
The site also runs many freerolls. No buy-in or entry fee is required for participating in these events. These can earn you cash prizes or a seat in major tournaments. Even if the balance in your account is 0, you can take part in freerolls and end up with a significant bankroll. For the latest freerolls schedule, all you need to do is visit the site and click on the 'freerolls' tab. Whether you need to perfect your strategy, enter a major tournament, or boost your bankroll, freerolls are a great option.
PokerStars annually hosts the SCOOP (Spring Championship of Online Poker) and WCOOP (World Championship of Online Poker). The site is continually adding new types of tournaments to its already impressive list. Fifty50 or steps, double or nothing and regular SnG are some of the most popular options. In the multi-tabling category, the heads-up tourneys and shootouts attract the highest number of players. Other options include rebuys, knockouts, bounty, satellites, 6-max, deep stacks, 4-max, guaranteed tournaments, hyper-turbo, turbo and 2x turbo.
PokerStars.net – Play for Free
Featuring more than 600,000 tournaments per week and boasting of over 50 million members, PokerStars.net is undoubtedly the biggest poker room on the web. It is one of the few free play sites that offer poker variations like 2-7 Triple Draw, HORSE, 5 Card Draw, Razz, Omaha and Stud. You will find a large number of free money tables for a variety of poker games here. This makes it the best place for beginners to learn the ins and outs of different poker variations and hone their skills. It is also a great place for experienced players to try out and perfect new poker strategies.
Getting started is easy. All you need to do is download the software and install it. This is very simple and hardly takes a few minutes. The site offers detailed video tutorials on using the software. The site also runs multi-table and sit n go tournaments. The stakes in these tournaments can reach 80,000. The site offers a chance to qualify for major live events like Macau Poker Championship, APPT, EPT and LAPT.
Software and Graphics
Your online gaming experience largely depends on the quality of software. PokerStars features state-of-the-art software and graphics. The superior software ensures an enjoyable experience at the site. The software is stable and robust. You are unlikely to experience any downtime with this poker room. The simple and clean graphics make sure that the software is easy on your system resources.
The downloadable software offers a number of customization options. Some of the key features of the software include table filters and search, players' notes, personalized avatars, up-to-date player stats, ring games auto re-buy, background customization, table cascading, resizing and tiling capability, up to 24 table multi-tabling, options of uploading avatar pictures, short cuts from keyboard and continuous updates on pot totals mid-play. The lobby is well organized and navigation intuitive. This makes even new members feel at home within minutes.
Home Games
Online poker rooms have been a huge success. In spite of this, a majority of sites are still finding it difficult to create a stimulating environment in which a group of friends can enjoy a game of poker in a live setting. PokerStar's innovative Home Games make this possible. The option enables players to build their own poker clubs and choose desired members. Players can also schedule and organize private games amongst members. The Home Games option is available to all members. It brings a real life element to the online poker room.
Getting started with the Home Games is easy. If you are not a member, you will have to get registered and download software. Next you need to log in and click on the 'Home Games' button in the main menu. This will take you to the Home Games menu. In this lobby you will find a button for forming a Poker Club. This button will feature the list of invited members. Home Games are accessible only to invited members.
Once you click on the mentioned button, you will be able to form a club and give it a name. You will also be given an invitation code. For gaining access to Home Games, all invited players need the unique code. Home Games can take your online poker experience to a whole new level. They represent an innovative approach to personalization. Regardless of where your family and friends are located, Home Games enable you all to get together for exciting poker games.
Player Competition
The competition at PokerStars.com is some of the best around. If you are looking for loose games, stick with PartyPoker. But, if you are looking for a good game (which means less suck outs), then this is the place for you. Once again, it is also of note that they have produced the last six WSOP champions. PokerStars.com is definitely one of the best online poker rooms around.
With that said, there are a lot of brand new players visiting this site on a daily basis. And with brand new players, comes a lot of fish. However, you will not find these players at the high end games. They mainly focus on the games that are under $1 to play. They tend to stick around these levels until they start to win a bit, and then move up in stakes. I think this is what makes the competition here a little harder than some of the other rooms.
Deposit Options
The minimum deposit is only $25 (through Neteller). This makes it one of the cheapest rooms to get started in. Other options include:
FirePay, CentralCoin, VISA / VISA Delta / VISA Electron / Gift and Prepaid VISA, MasterCard / Gift and Prepaid MasterCard, Solo / Maestro / Switch (available to UK players only), Cashier's Check / Money Order / Bank Draft
Customer Service
I have never had to deal with customer service, everything has always run so smoothly. However, there doesn't seem to be any phone support (should the situation arise), but they do respond to emails 24/7.
Positives & Negatives
Positives:
Best Tournament traffic around.
$600 deposit bonus – that's easy to clear.
Great VIP program that anybody can be a part of.
Negatives:
The room is huge and has a lot of very good players.
PokerStars Pros
Follow your favorite Pokerstars pros by clicking on the links below.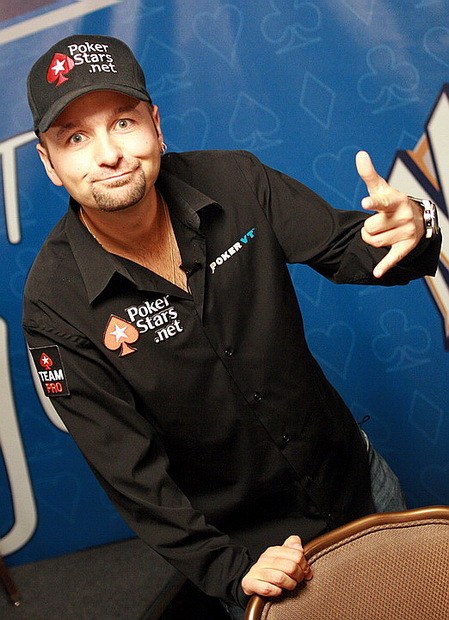 Daniel Negreanu

@RealKidPoker
Chris Moneymaker
@CMONEYMAKER
Vanessa Rousso
@VanessaRousso
Jason Mercier
@JasonMercier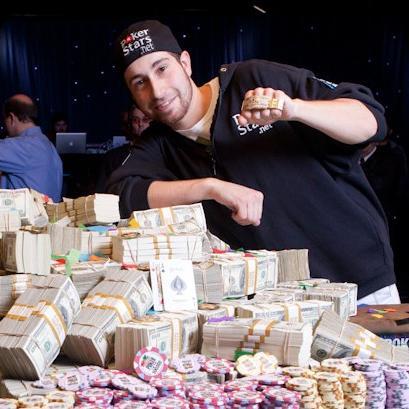 Jonathan Duhamel
@JonathanDuhamel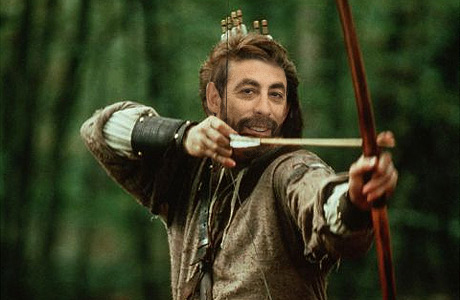 Barry Greenstein
@BarryGreenstein
Reviewed by Poker30.net – view the PokerStars Italia review here.